Two scientists, with different goals, clash after discovering how to transfer thought from one person to another.
Deux scientifiques, aux objectifs différents, s'affrontent après avoir découvert comment transférer la pensée d'une personne à une autre.
À LA RECHERCHE DU BONHEUR
We firmly believe that human beings aspire to a better life and that we all have a common goal… To be happy.
Nous croyons fermement que l'être humain aspire à une vie meilleure et que nous avons tous un point en commun… Être heureux.
A dramatic flashback to a life that has ended before his time.
Un flashback dramatique d'une vie qui a pris fin avant son temps.
Produced in collaboration with the Quebec Association in Suicide Prevention, A son tells the story of a psychologist, Sebastien Huberdeau, who pushes a young boy to tell why he wanted to end his life. What he discovers will go beyond his expectations.
Réalisé en collaboration avec l'Association québécoise de prévention du suicide, Un fils raconte l'histoire d'un psychologue, Sébastien Huberdeau, qui amène un jeune garçon à lui dire pourquoi il a voulu mettre fin à ses jours. Il fera alors une découverte très inattendue.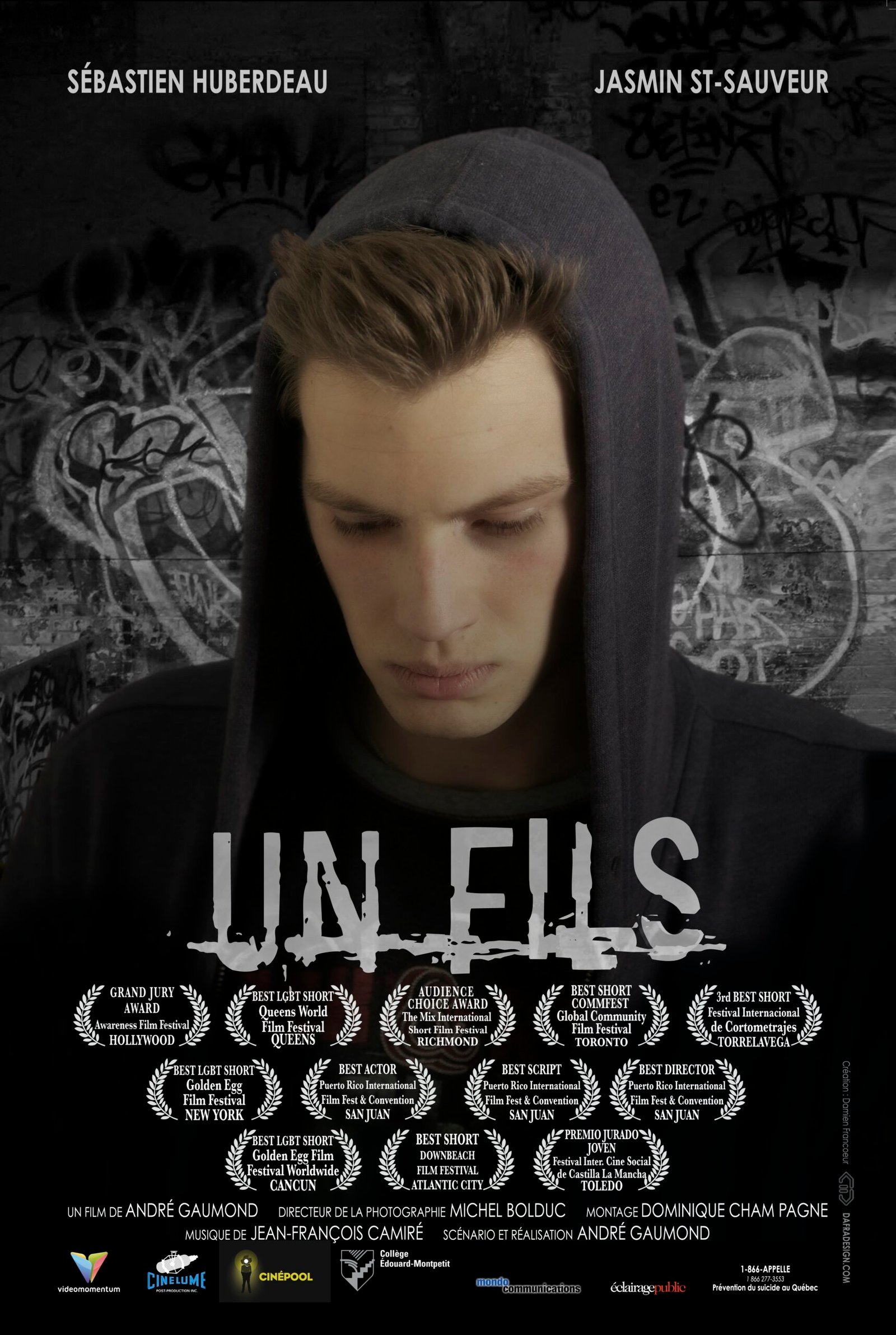 56 BIG TOP ACADEMY web clips
"BIG TOP ACADEMY" tells the story of an extraordinary group of young acrobats who dream of becoming professional circus artists. See the web clips I directed.
« BIG TOP ACADEMY » raconte l'histoire d'un groupe extraordinaire de jeunes acrobates qui rêvent de devenir des artistes de cirque professionnels. Voyez les clips web que j'ai réalisé.
VIETNAM COUNTRY OF DREAMS
A wonderful journey of joy and sorrow, where people endure daily hardship, their feet stuck in the mud of paddy fields and with their minds flying in the sky of dreams.
Une merveilleuse aventure entre la joie et la douleur où les gens luttent quotidiennement avec leurs pieds enlisés dans la boue des rizières et la tête dans les étoiles.
JE NE PEUX PAS JE VIS À CUBA
« I can't, I live in Cuba! » is a dramatic testimony of a nation filled with smiles and hope.
« J'peux pas, je vis à Cuba! » est un témoignage dramatique et divertissant d'une nation remplie d'espoir et de sourires.
THE PAIN THAT STILL HURTS
UN MAL QUI FAIT ENCORE MAL
Today, woman circumcision is a planetary problem and touches even women here in Quebec. Thousand of women, young girls and children are excise against their will. Make sure that their cries don't get lost in the maze of ignorance and cultural domination.
Aujourd'hui le problème de l'excision est planétaire et sévit même ici au Québec. Des milliers de femmes, de jeunes filles et d'enfants se font exciser contre leur gré. Faisons en sorte que leurs cris ne se perdent plus dans les dédales de l'ignorance et de la domination culturelle.